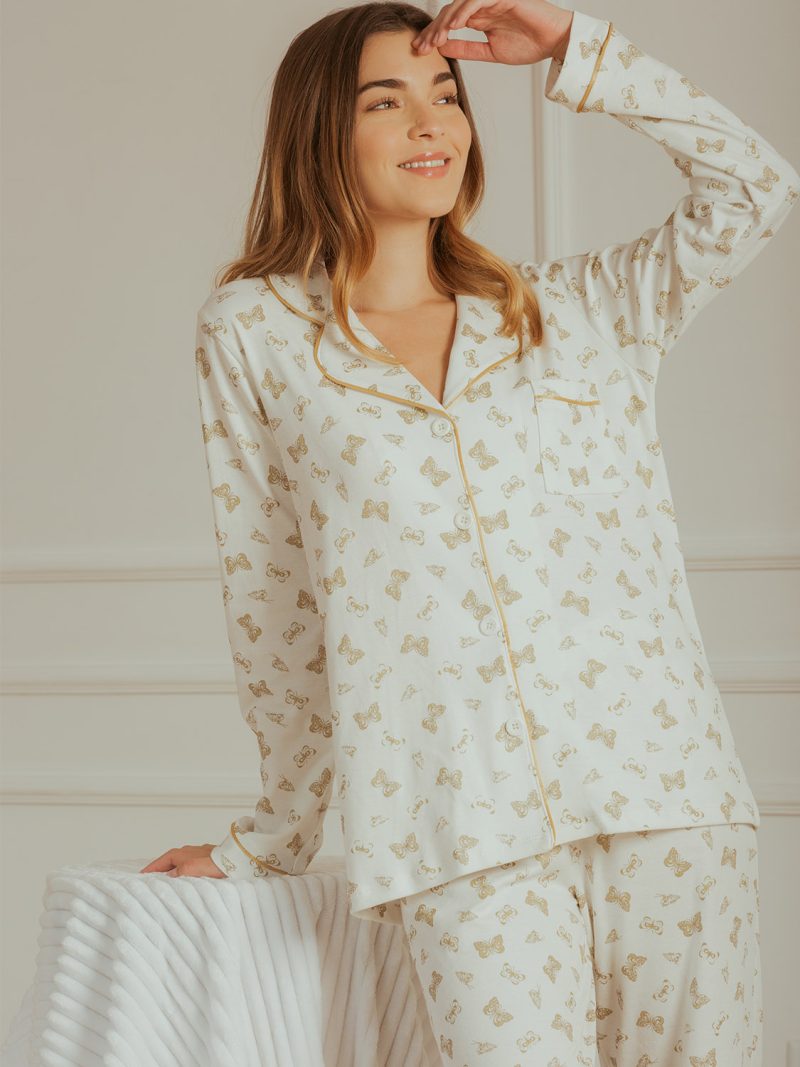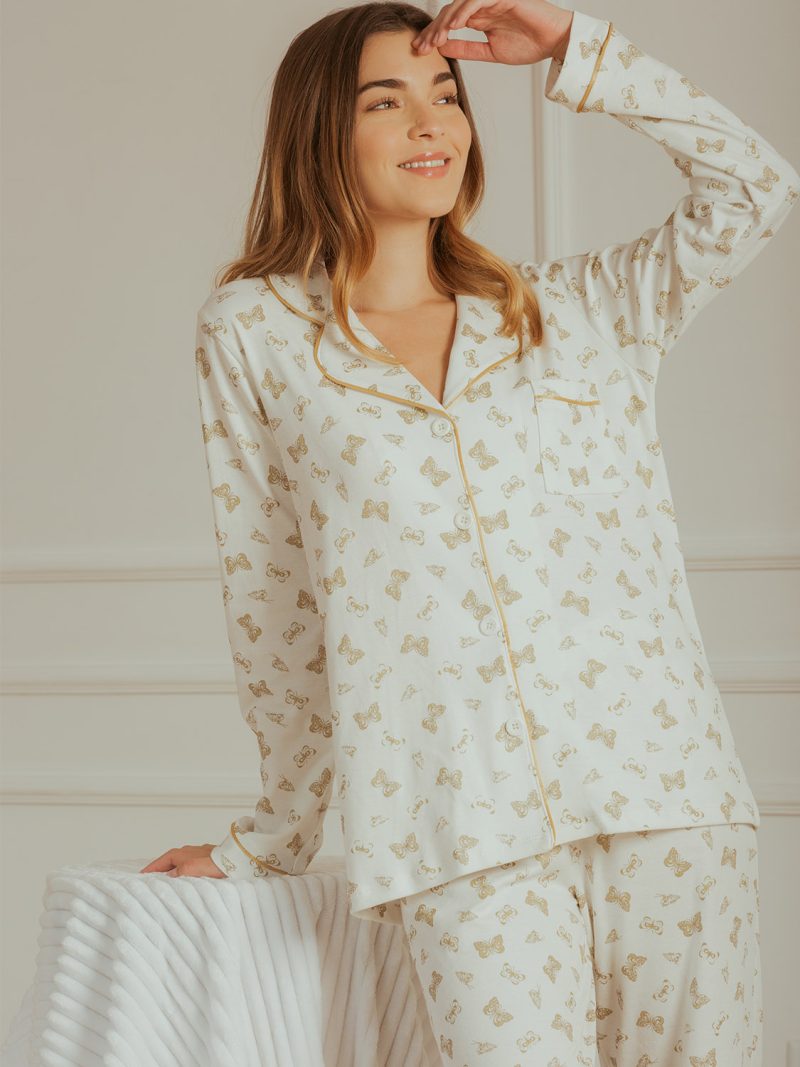 Shiny Butterflies Extra Soft
S/210
The first pajama developed with a shiny print in Peru! In a relaxed, loose and very soft style with also shiny bias. Our new pajamas is made with the best premium pima cotton with an extra and unique softness process. The pattern was drawn by hand by Peruvian artisans.
Material: Premium Pima Cotton with extra softness
Care: Wash with cold water, do not tumble dry
Only logged in customers who have purchased this product may leave a review.